After a busy few months at work and a giant bike ride that circumnavigated London without actually going into London, I was ready for a week off. As always, time has zipped by and I'm back to work again tomorrow, but only for a couple of weeks before we have another holiday.
This was a week in which I:
Spent Monday recovering from the big ride. It was a beautiful day so we headed up to Dunstable Downs for a coffee and a wander, and found that they had turned a field into a makeshift sports and games playground. We tried out the volleyball and football before deciding it was too hot for running around so much.
Got back on my bike on Tuesday to ride to the other side of Oxford with my eldest son. Cycling through the town brought back memories of being there in the late 1990s, wandering across a bridge, heading back to a friend's house after having danced for hours in a club.
Met my wife and younger son in Eynsham for lunch and ice cream before driving the rest of the way to Ross-on-Wye to see my wife's parents. It was so lovely to see them again. After 18 months of being in lockdown it strangely didn't feel like a big change to be back in their house. We had a nice alfresco pub dinner at The Royal, enjoying the beautiful summer evening.
Was sorry to see that the lovely old bookshop in Ross-on-Wye had closed down. It was always one of my favourite shops to visit when we went back there.
Relocated to the Up On A Hill glampsite for a couple of evenings to spend with my wife's family. The cabins were brand new and the site had everything we could wish for. On Wednesday night we cooked pizzas and on Thursday we sheltered from the rain in the open barn-style seating area as we tucked into fish and chips. The weather wasn't great but the family did make it up Hay Bluff and we spent an afternoon wandering around the bookshops of Hay-on-Wye. We played outside when the sun was shining, and played Scrabble under cover when it rained. A really lovely couple of days.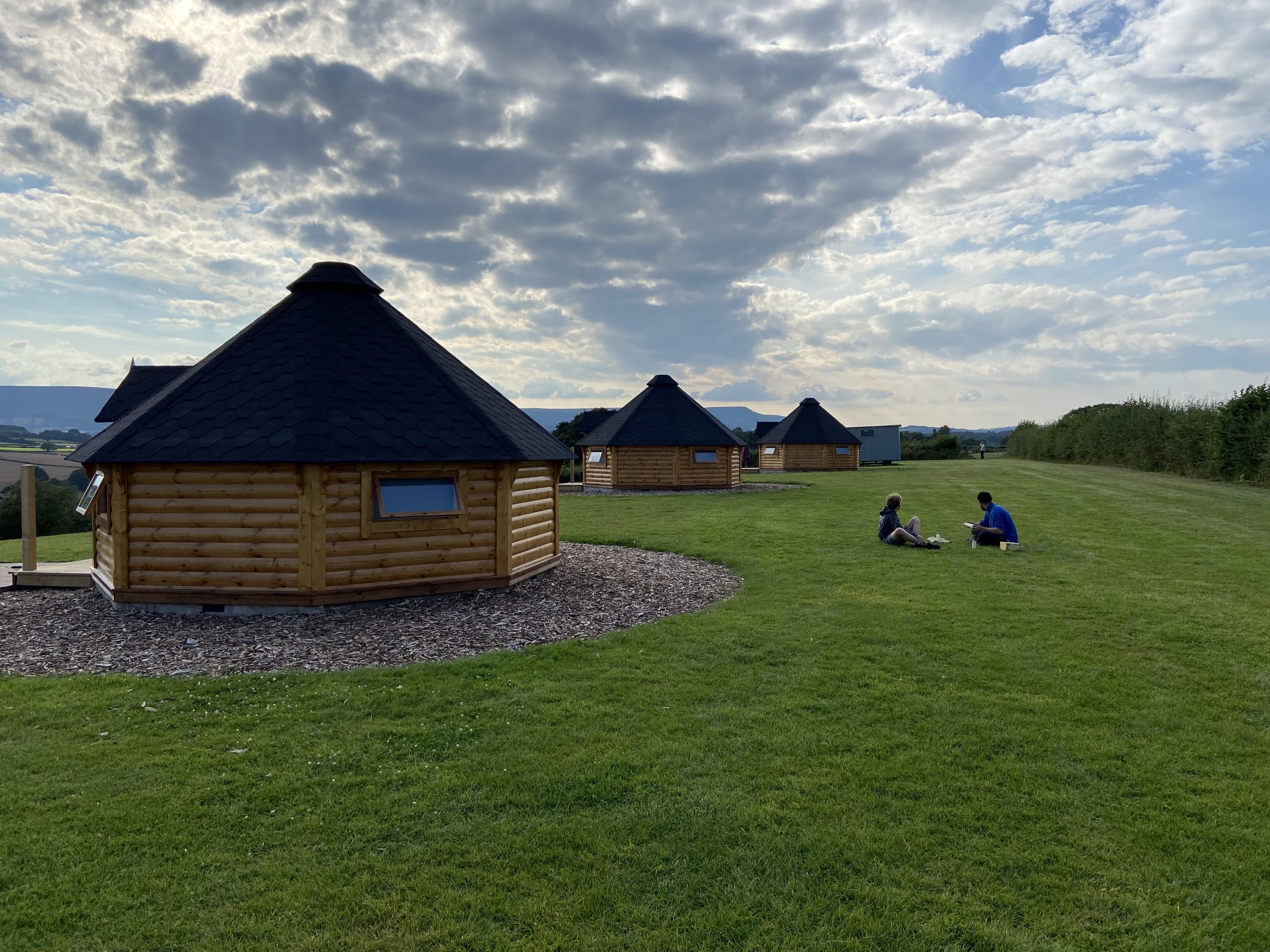 Struggled on the turbo trainer despite all of the riding I've been doing. Maybe I've been overdoing it.
Next week: Back to work, an Album Club, and venturing into London to see my colleagues for the first time in 18 months.